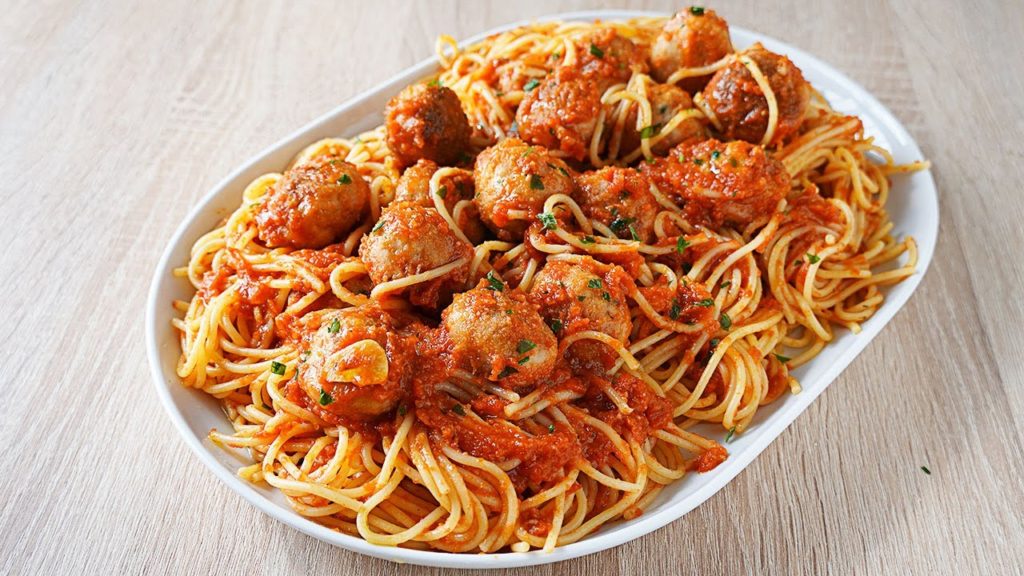 espaguetis con albondigas receta italiana
Spaghetti with Meatballs Italian Recipe
If you are a fan of Italian cuisine, then you cannot miss out on the classic dish of spaghetti with meatballs. This dish is a staple in Italian households and is loved for its simple yet flavourful taste. In this blog post, we will share with you an authentic Italian recipe to recreate this dish in your own kitchen.
Ingredients:
500g of ground beef
1 cup of breadcrumbs
1/2 cup of grated Parmesan cheese
2 cloves of garlic, minced
1/4 cup of fresh parsley, chopped
1 egg
Salt and pepper to taste
500g of spaghetti
2 cups of marinara sauce
Extra virgin olive oil for cooking
To start, you will need to prepare the meatballs. In a large bowl, combine the ground beef, breadcrumbs, Parmesan cheese, minced garlic, chopped parsley, egg, salt, and pepper. Mix everything together until well combined. Then, shape the mixture into small balls, about the size of a golf ball.
Next, heat a drizzle of olive oil in a frying pan over medium heat. Once the oil is hot, add the meatballs and cook until browned on all sides. This process helps to seal in the juices and give the meatballs a delicious crust. Once the meatballs are cooked, set them aside on a plate lined with paper towels to absorb any excess oil.
In the same pan, add the marinara sauce and bring to a simmer. If you prefer a smoother sauce, you can blend the marinara sauce beforehand. Add the meatballs back into the pan and let them simmer in the sauce for about 10-15 minutes, allowing the flavors to blend together.
While the meatballs are simmering, cook the spaghetti according to the package instructions until al dente. Once cooked, drain the spaghetti and toss it in a little olive oil to prevent it from sticking together.
To serve, place a generous portion of spaghetti on a plate and top it with the meatballs and sauce. Sprinkle some extra Parmesan cheese and chopped parsley on top for added flavor. Serve hot and enjoy this delicious Italian classic!
In conclusion, spaghetti with meatballs is a timeless Italian recipe that is loved by people all around the world. With this authentic Italian recipe, you can now recreate this dish in your own kitchen and experience the true flavors of Italy. Whether you are cooking for your family or hosting a dinner party, this dish is sure to impress. So grab your apron, get cooking, and let the aromas of this Italian masterpiece fill your home!